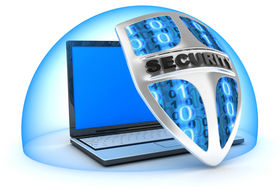 We represent the world's leading vendors in information and application security, continually monitoring this fast evolving market for the latest product innovations and emerging technologies. By delivering leading and innovative solutions we can help our partners and customers implement advanced security strategies.
iStorage is positioned as a leading global producer of PIN protected, hardware encrypted portable data storage devices for corporate and individual users.
This includes 100% secure flash memories, external hard disks. With combined possibilities of user authentication and hardware encryption of the hards disk, iStorage delivers the highest possible level of protection in the world against loss of confidential information.
Learn more about iStorage products

---

GlobalSign is a well established Certification Authority and SSL Certificate Provider.
A leader in public trust services since the very birth of the commercial Internet, GlobalSign Certificates are trusted by all popular browsers, Operating Systems, devices, and applications. GlobalSign is an expert in providing trusted Certificates and secure mobile technology to cellular and mobile devices. GlobalSign has a rich history of investors, including ING Bank and Vodafone. Now, GlobalSign is a of a GMO Internet Inc group company – a public company quoted on the Tokyo Stock Exchange (TSE: 9449).
The product portfolio of GlobalSign includes:
SSL Secure Server Certificates
Digital IDs for Secure EMail and Authentication
Developer Code Signing Certificates
Adobe Certified Document Services
Ms Office Document Security Services
Certificate Auhority Root Signing.
Learn more about the products of GlobalSign

CRYPTOCard is a canadian company providing network security solutions and leader in the products for 2FA (two factor's Authentication)
With the help of the Cryptocard products all companies regardless of industry, size or technical resources should be able to protect their on-line assets and the people with whom they share an on-line relationship:
Reduce administration by automating provisioning tasks
Select from the widest choice of token and tokenless solutions
Provide greater security policy control and flexibility
Optimize and simplify your user logon experience
Put real-time information and granular reporting at your fingertips
While achieving a superb return on investment
Learn more about the solutions of Cryptocard

ARX (Algorithmic Research) is a global provider of cost-efficient digital signature solutions for industries such as life sciences, health care, government, and engineering. ARX engineers and scientists have more than 20 years of experience in security and standard digital signature application. ARX helps businesses secure, streamline, and scale their business processes and transactions with the proper controls required by legislation, regulation, and industry best practice.
The product portfolio of ARX includes:
CoSign digital signature
PrivateServer™ Hardware Security Module
USB Tokens
SmartCard Security Products.
Learn more about the products of ARX

VERDASYS provides Enterprise Information Protection solutions that enable sensitive information to move freely across global organizations, greatly increasing collaboration and enabling business processes.
Born of a previous company's data loss incident, Verdasys delivers proven Enterprise Information Protection solutions to its world class customers that uniquely and economically enable business in today's collaborative and mobile business environment.
Learn more about the products of Verdasys

AEP Networks offers secure communications, networking and application access for government, enterprise and carriers.
The product portfolio of AEP Networks includes:
Enhanced-grade secure voice and multi-service data platforms (based on the vadOS operating system) that support a wide range of communications protocols and network topologies
High assurance networking via IPsec-based VPN encryptors for site-to-site security and remote access
Hardware Security Modules (HSMs) for cryptographic key management and storage
Secure remote access to networks and applications – including virtual environments – via application-layer security gateways and SSL VPNs